"If I ignore the fact I have a new empties post monthly,
that means I'm not spending $$, right?"
Here I am. Back again. WITH. MORE. SKINCARE. EMPTIES. I would say I'm ashamed, but truly I am not, so, here we are. I will confidently type on this keyboard to let you know what I thought of six skincare empties and if I will be repurchasing or NAH.
Want the tea? I'm about to spill it.
First up, one of my favorites in the bunch, Hey Honey's Detoxifying mud mask (retails for $54.00).
I originally reviewed this product here, so you can see I've been on the Hey Honey skin-detoxing train for awhile now. I admit, yes, it's pricey. That will take a few paydays before you want to pull the trigger.
HOWEVER – H O W E V E R…… I love it. I notice an actual difference in my skin/pores the next morning. It also doubles as a mild exfoliant with the tiny beeds in the mask. It doesn't smell the greatest, but IDGAF, it's so good. This will leave you with softer skin and less gunk in your pores. And it's mild. It doesn't dry down to a stiff mask on your face. I do not notice any irritation. I will absolutely be splurging on the larger tub of this as I cannot live without! It's one of my holy grail face masks.
Wanna save 10% to lessen the blow? I have a Hey Honey discount code: type "ksloves10" at checkout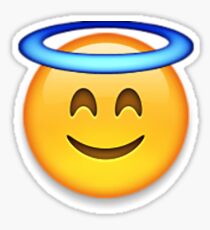 Next up is my second favorite item, and that was a DIY body scrub I made in a class led by Nyambi Naturals, a Philadelphia practicer of homegrown therapies. We used calendula-infused grapeseed oil, lavender and mint essential oils, and sugar to create this magic and I reached for this every other day for the two weeks it was good for.
*It expires after two weeks since there are no preservative ingredients – ALL FRESH.
This made my skin feel incredible. The formula also includes castor soap, which cleanses the body along with exfoliation. I freaking loved this stuff and need to invest in a double-boiler to make more! Lmk if any of y'all would be interested in a DIY post on how to make this body scrub.
The next product has become another holy grail of mine and that is the Clinique Take the Day Off cleansing balm (retails for $29.50).
Previously, I've reviewed this product here and you can read all about my infatuation with it. Yes, I have repurchased and intend to do so again and again. It does not irritate my skin or break me out and cleanses my entire layer of makeup before I go in with my face wash.
Next we have TWO Mario Badescu products (not surprising, tbh) and the first one is the Facial Spray with Aloe, Herbs, and Rosewater (smaller bottle is $7.00). This spray is awesome and is a cult-favorite for a reason. Sets your makeup in place all day, smells refreshing, and takes away the powdery look of your finished face. I have previously repurchased this setting spray and will probably continue to do so – I have yet to find one better and the price is ON POINT.
My second Mario Badescu product is their Whitening Mask ($24.00 for 2 oz.)
This is ideal for all skin and aims to reveal brighter and smoother skin beneath the surface. I love all MB face masks. I think they do wonders and pack a punch – not to mention, they're based at an affordable rate. I would use this mask where I experience discoloration and dehydration (mainly forehead and cheeks), but I will be repurchasing and trying this out under my jawline where I have recently been dealing with adult acne (oh, the joys).
My last product is the Body Shop's Tea Tree Oil for treating blemishes (normally $10 but on sale for $6 as I write this).
This product WORKS, I'll say that much. I think I need a new bottle and will always keep this around for evenings before big events when I feel a blemish coming on. You want to stop an under-the-skin blemish before it even makes its way to the top? Rub this in before bed.
Although, I recently learned from a facial specialist that your body absorbs a lot of the toxins you slather on top of it (think: face wash, masks, spot treatments) and so for this reason I am slowing my roll on the tea tree oil – I used to go ham on this stuff. It's time it takes a backseat but will I be repurchasing for those stubborn blemishes? Hellz yeah.
So those are this month's skincare empties. Hope you enjoyed! Found something new, or reminded yourself of one of these products you love and haven't used in awhile? Lemme know in the comments! I love talking through skincare products.
Xoxo,
KS Loves 
I love to meet new people!
Instagram: ksloves
Twitter: ksloves_
Pinterest: ksloves_